Next Post
How much do you know about the new vaccines?
The government has introduced COVID-19 vaccines to the public to combat infection. Here's a roundup of the key facts you should be aware of.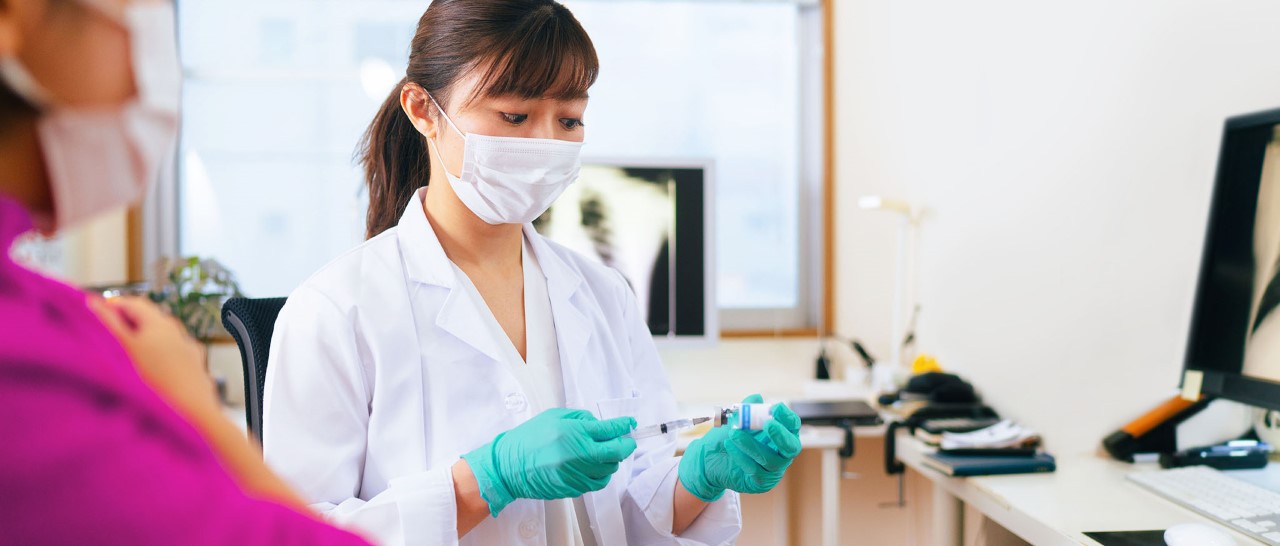 Free vaccination in all 18 districts
| | |
| --- | --- |
| | Vaccination centres have been set up throughout Hong Kong to allow citizens easy access to the vaccines. Based on the supply and arrival dates of different vaccines as well as the progress of the vaccination campaign, the vaccination centres will be opened by phase (8am – 8pm, Monday to Sunday). Please visit government and media websites for more details. |
3 vaccines – characteristics and differences
Different vaccines are being introduced around the world to combat the pandemic. The 3 vaccines that have been planned to provide by the HKSAR government are the Sinovac Biotech vaccine, the Fosun Pharma/BioNTech vaccine and the AstraZeneca/Oxford vaccine, the products of different medical technologies and clinical trial procedures. They do, however, have one thing in common: 2 separate doses of the same vaccine are required for effective immunisation.

Eligible members+ can make appointments online by selecting the date, time and vaccine to be used. You can also check to see which vaccine is provided at a particular vaccination centre. Currently, the Sinovac Biotech and the Fosun Pharma/BioNTech vaccines are available for selection. If necessary, post offices and public housing estate management offices are ready to provide assistance. To make vaccination records easily accessible, you will receive a paper record after your vaccination. Electronic vaccination records are also available for download via mobile apps.
Before making your appointment, be sure to check the relevant websites for things you should know. These include: individuals who are having a fever should delay the vaccine injections; vaccination is not recommended for persons under the age of 16 and pregnant or breastfeeding women. It's best to proceed with caution. There's no need to hurry.
While you may not know a lot about medical technology or microbiology, the table below will give you an overview of how different vaccines work and other relevant information.
| | | | |
| --- | --- | --- | --- |
| Developer | Sinovac Biotech | Fosun Pharma/BioNTech | AstraZeneca/Oxford |
| Type | Inactivated viral vaccine | mRNA-based vaccine | Non-replicating adenovirus vector vaccine |
| How the immune system is stimulated to produce antibodies | Injection of killed viruses | Injection of the mRNA of the virus | Injection of genetically altered viruses |
| Manufacturing country | China | Germany | South Korea, India |
| Number of doses and schedule | 2 doses, 28 days apart | 2 doses, at least 21 days apart | 2 doses, 4 to 12 weeks apart |
| Efficacy* | 50.7-62.3%# | 95% | 70.4% |
| Possible side effects | Pain at the injection site, headache, fatigue, etc. | Pain at the injection site, headache, muscle aches, etc. | Fatigue, headache, etc. |
| | |
| --- | --- |
| + | For the definition of "eligible members", please visit the COVID-19 vaccination programme website: https://www.covidvaccine.gov.hk/en/programme |
| * | According to clinical trial data released by the government, the Sinovac Biotech vaccine was tested on individuals aged 18 – 59, while the Fosun Pharma/BioNTech vaccine was administered to people over 16 (including those who are over 75). A TOPick article published on 17 February reported that the trial sample for the AstraZeneca-Oxford vaccine consisted of 18- to 55-year-olds. |
| # | Data on the Sinovac Biotech vaccine have not been published in medical journals. |
Strengthen your body, say no to viruses
| | |
| --- | --- |
| | While vaccination is a good way to protect yourself against the virus, it should always be complemented by healthy lifestyle choices such as an appropriate amount of exercise and a balanced diet. A healthy body is a strong foundation for maintaining immunity and withstanding the attacks of germs and viruses. |
Sources:
COVID-19 Vaccination Programme: https://www.covidvaccine.gov.hk/en/programme
Comparisons between the Sinovac Biotech, BioNTech/Fosun Pharma and AstraZeneca/Oxford vaccines: https://topick.hket.com/article/2879326/
Comments
Post a comment