Stay in, work out!
Working from home can help lower the risk of infection, but working out is important too. That's why we've prepared a series of simple exercises to help everyone maintain their physical and mental health.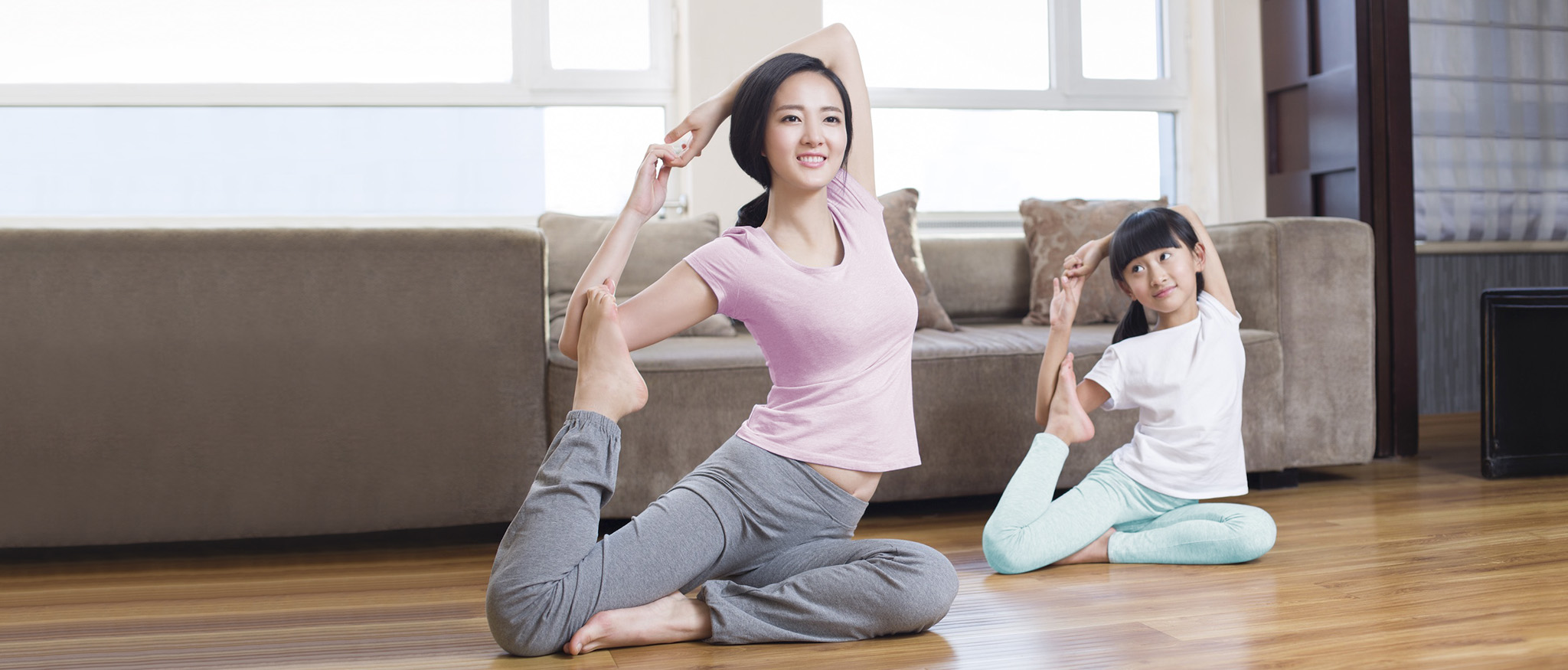 Don't just work from home, work out at home
In the current situation, we should all help each other by staying home as much as possible. But working from home day after day can dampen one's spirits, while a lack of exercise often takes its toll on our physical and mental wellbeing. That's why you should establish a home workout routine with a focus on stretching, aerobic and muscle training exercises. The simple exercises illustrated below can be easily done at home to help you maintain your physical and mental health during this epidemic.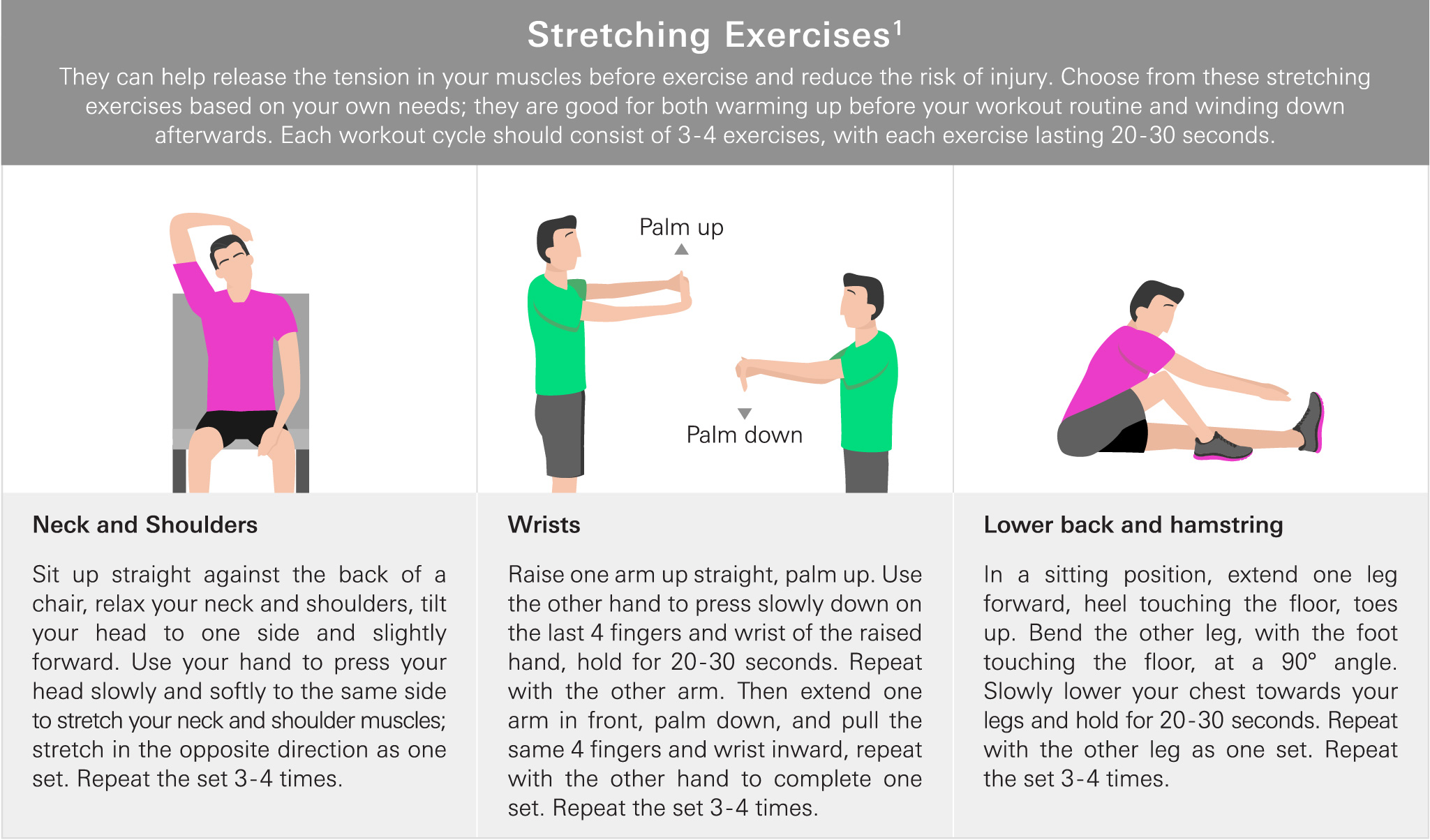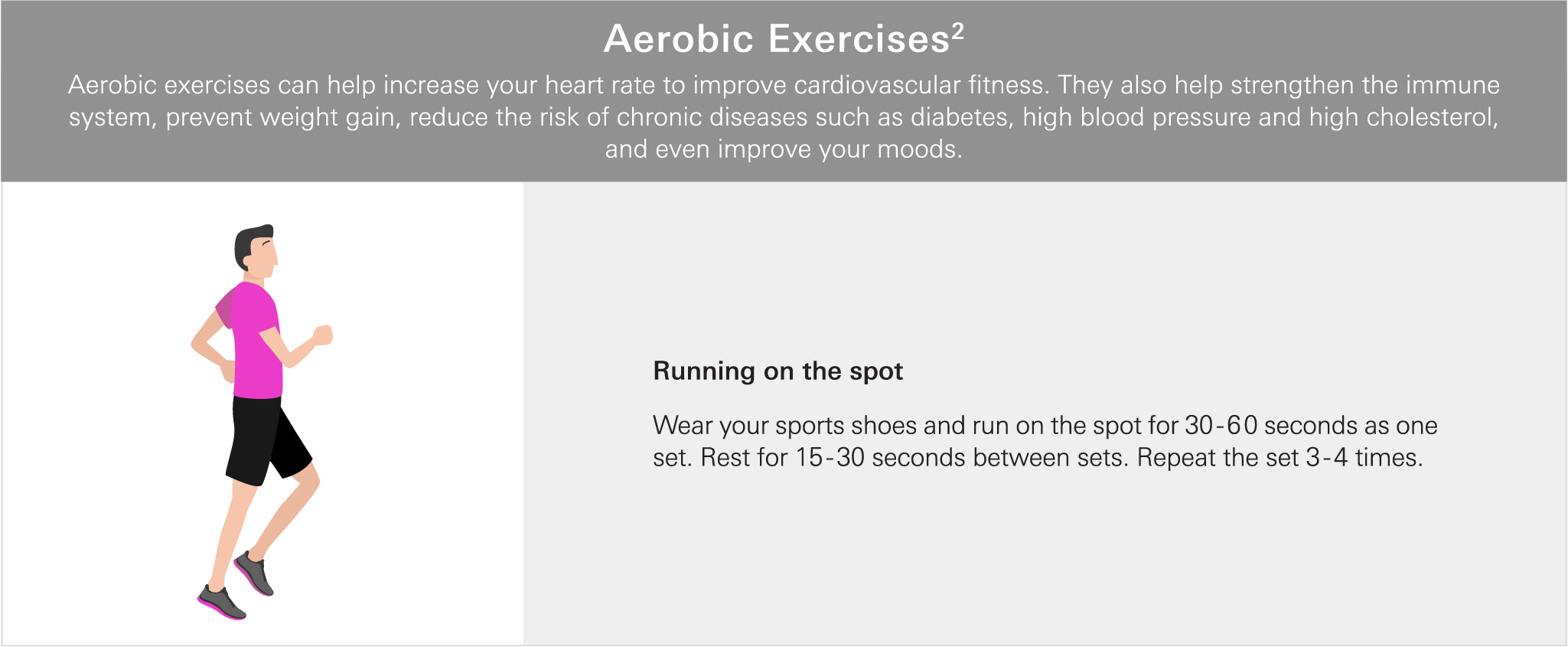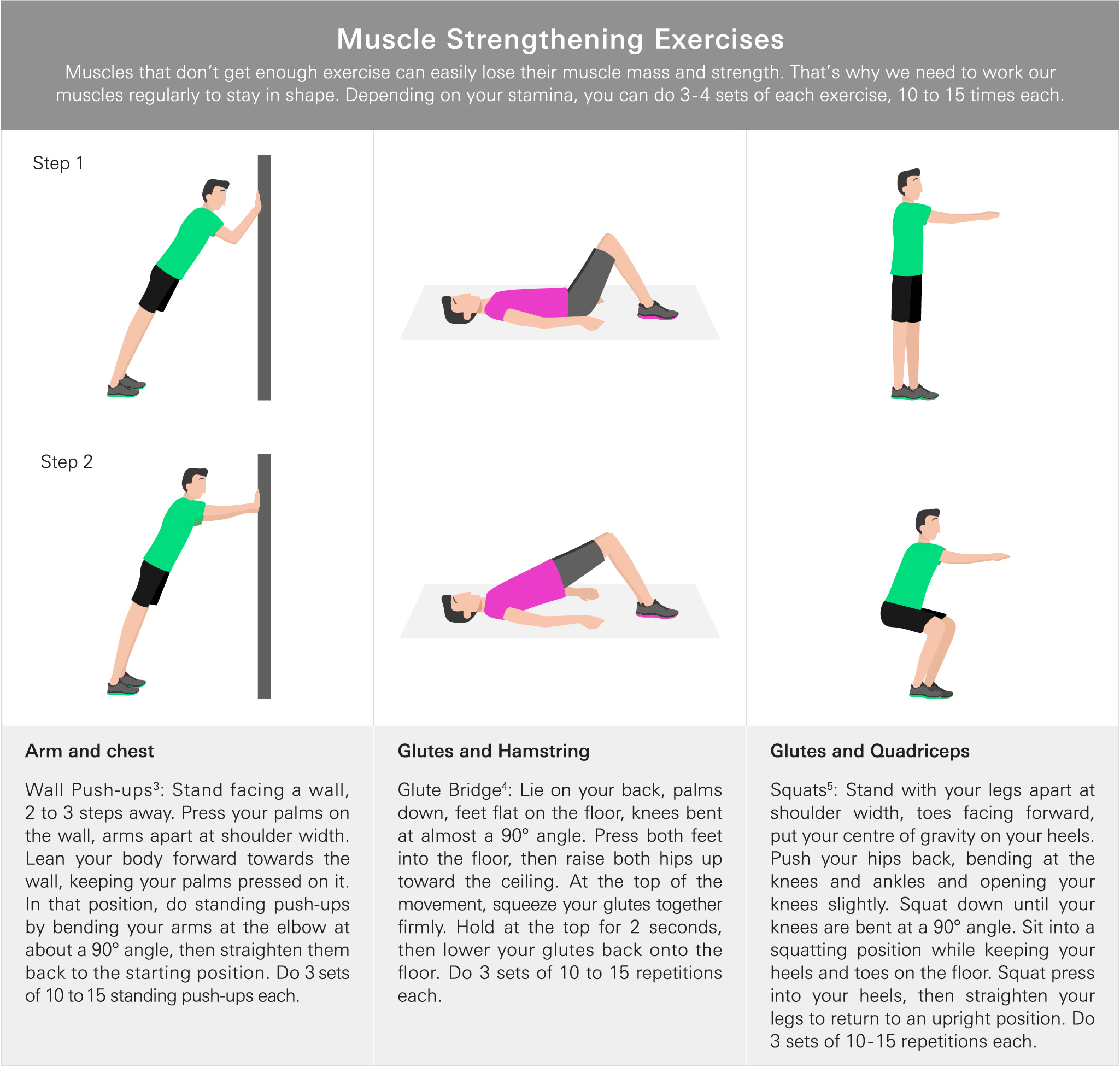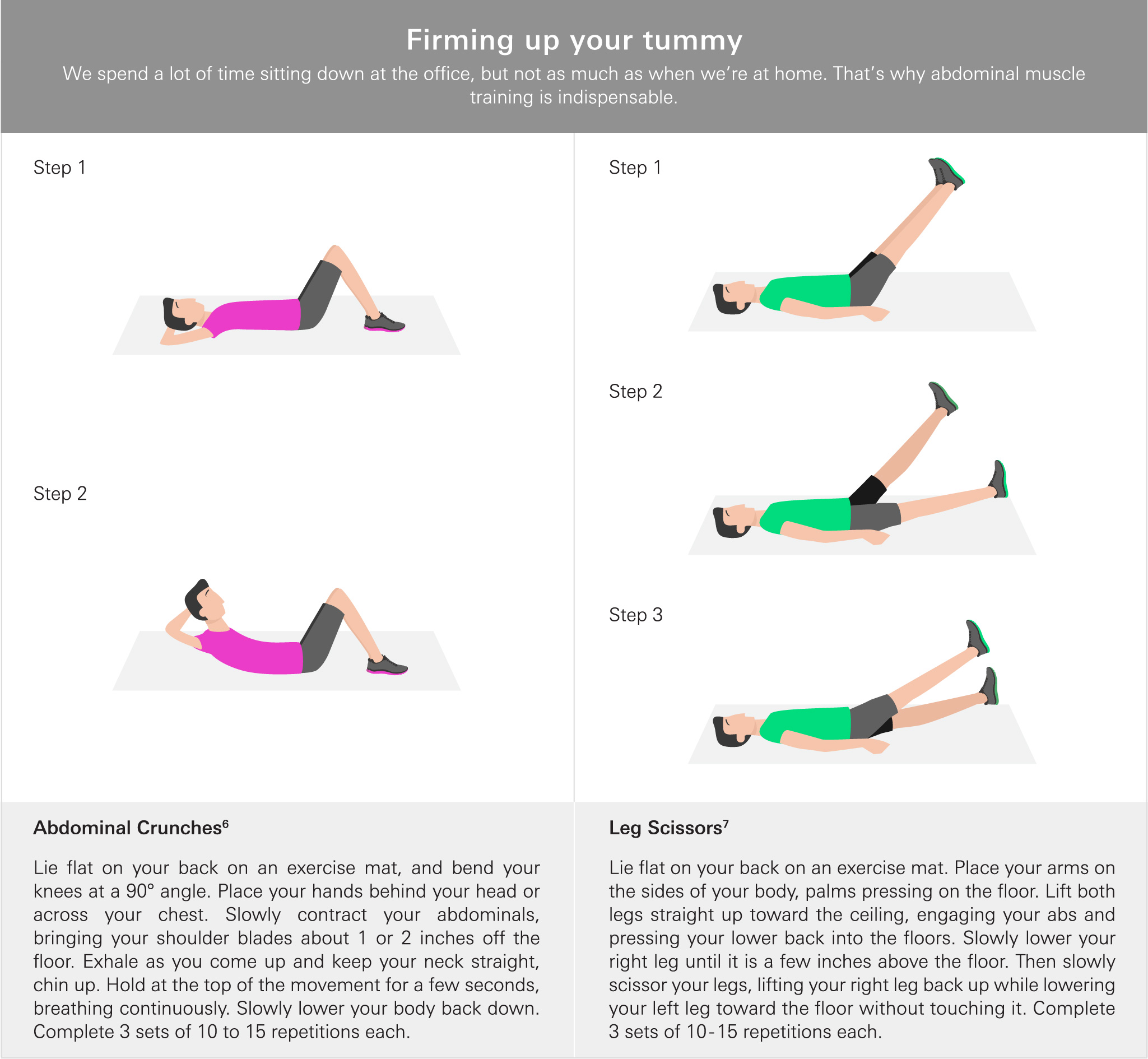 Eating well can enhance the effectiveness of your workouts. Indeed, good nutrition and regular exercise have to work hand in hand to keep you living healthy and feeling great. So regularly review and fine-tune your eating habits and exercise routine to keep yourself in tiptop shape!
Sources:
http://www.oshc.org.hk/oshc_data/files/HotTopic/sedentary_issue45.pdf
9 Ways to Get a Great Cardio Workout at Home. https://www.verywellfit.com/best-home-cardio-exercises-1231273
Wall Push-Up Exercise. https://go4life.nia.nih.gov/exercise/wall-push-up/
https://www.mensjournal.com/health-fitness/13-best-hamstrings-exercises-all-time/1-glute-bridge-2/
Are You Sure You're Doing Squats Correctly? https://www.popsugar.com/fitness/How-Do-Squats-8876316
How to Do an Abdominal Crunch. https://www.verywellfit.com/how-to-do-a-perfect-abdominal-crunch-1229513
How to Do Scissor Kicks. https://www.healthline.com/health/scissor-kicks
Comments
Post a comment