Is your group medical coverage all you need to cope with a critical illness?
Many employees count on their companies' medical insurance for protection against the unexpected. In fact, group medical coverage typically offers only limited protection. Given our stressful lifestyles and the threat of critical illness, how can we make use of Voluntary Health Insurance Scheme ("VHIS") to our advantage?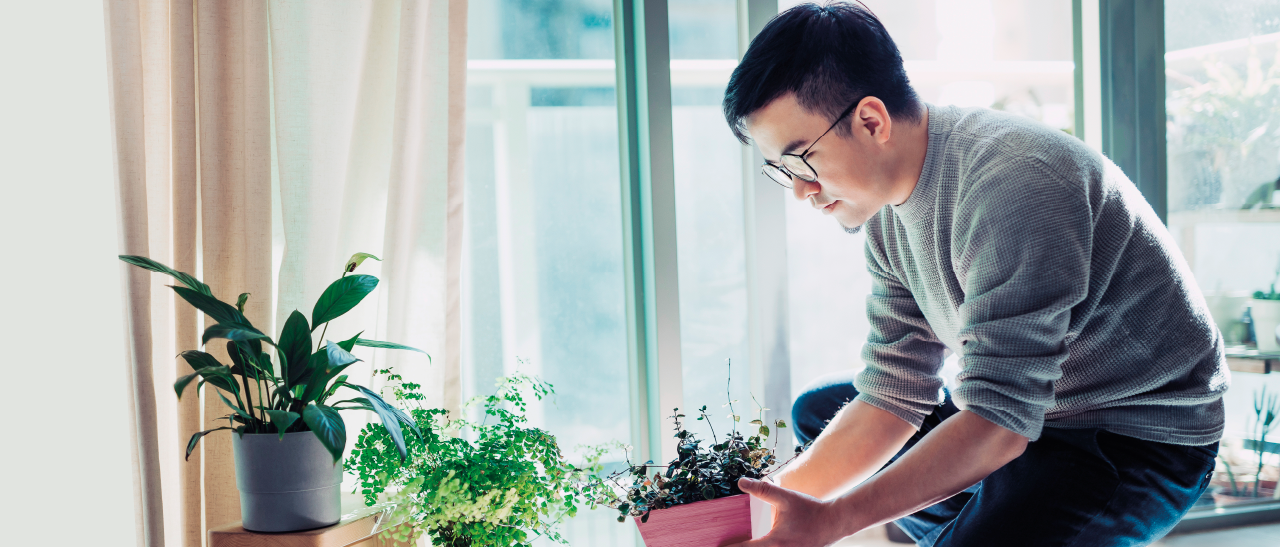 Matthew's VHIS policy and tax strategy
A look at Matthew's case might yield some valuable insights. Matthew is an only child and, as his family's main source of income, he's responsible for providing for his parents. Even though he had a group medical policy, he was worried that its critical illness coverage might not be enough for meeting medical expenses if he ever became seriously ill. In that case, he would have to pay his medical expenses out of his own pocket, which would put his family in a financial crisis.

When he was 35, he decided to take out an HSBC Voluntary Health Insurance Flexi Plan ("HSBC Flexi Plan") Diamond level with a HKD0 annual deductible and a HKD3,159 standard premium. The comprehensive medical protection provided by the policy meant that if he ever needed to be hospitalised for a critical illness, he wouldn't become a financial burden to his family. From the 2nd policy year onwards, it offered an annual check-up benefit of HKD2,000 to encourage regular check-ups. The year after he took out the policy, Matthew was unfortunately diagnosed with kidney failure. Since early-stage kidney failure has no symptoms, he was unaware of his condition when he applied for the policy. It wasn't until after his check-up the following year that symptoms like fatigue, vomiting and swollen feet appeared.

Medical implants

Specified items:
Full coverage

Other items:


HKD150,000


per policy year

Specified items:
Full coverage

Other items:


HKD300,000


per policy year
Hospitalisation with companion bed
Full coverage
Full coverage
Outpatient kidney dialysis
Full coverage
Full coverage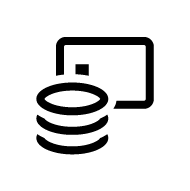 VHIS Flexi Plan
Tax deduction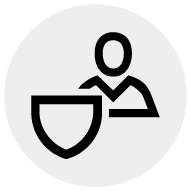 Each life insured could
enjoy up to
HKD8,000
in tax deduction
VHIS Flexi Plan lightens the financial burden of a chronic illness
Kidney failure is a common serious disease in Hong Kong and not easily curable. Many patients have to wait for kidney transplants and require regular kidney dialysis, the costs of which can have a crippling effect on their families. Since VHIS Flexi Plan covers outpatient kidney dialysis, it greatly reduces the disease's financial impact.

Scenario: Matthew's kidney failure was already at the terminal stage when he was diagnosed after a health check-up. While waiting for a kidney transplant, he had to rely on dialysis to stay alive. On his doctor's recommendation, Matthew underwent peritoneal dialysis or hemodialysis. Peritoneal dialysis puts a smaller strain on the heart, but since the fluid used in the process needs to be changed three times a day, it will inevitably impacts the patient's daily life. It also requires the patient to maintain very strict hygiene or risk peritonitis. As for hemodialysis, two to three weekly sessions of four to five hours each are needed. Once the waste products have been removed from the body through this procedure, the patient can resume his normal life. The procedure, however, is more stressful for the heart.

If a patient wants hemodialysis, they may have to go to a private hospital. Each hemodialysis session at a private hospital typically costs over HKD5,000, which would amount to a significant financial burden.

Fortunately, Matthew's insurance plan provided full coverage for outpatient kidney dialysis with no waiting period, helping him cope with the financial challenge and giving him the peace of mind he needed to complete his recovery journey.
VHIS with tax incentives
A taxpayer who or whose spouse is the policyholder may be entitled to a maximum deduction of HKD8,000 in respect of qualifying premiums per insured person per year.
| | | | | | |
| --- | --- | --- | --- | --- | --- |
| | | = | | x | |
When it comes to the scope of coverage, there is a significant difference between VHIS Standard Plan and Flexi Plan. Be sure to choose the plan that fits your needs and financial status. Please visit any HSBC branch or contact your HSBC Relationship Manager for more details on VHIS plans and arrange a financial planning review.
Notes:
Age refers to the age of the Insured Person on his or her last birthday.
Please refer to the Policy Provisions for detailed terms and conditions.
Full coverage shall mean the actual amount of eligible expenses and other expenses charged and payable in accordance to the terms and benefits of this policy.
The figures shown in the above example(s) are subject to rounding adjustment and are for illustrative purposes only. You should refer to your insurance proposal for illustrated figures and details.
Tax deduction eligibility is only applicable to policyholders or their spouses who are Hong Kong taxpayers. Tax deduction for the qualifying premiums paid under a VHIS plan (not including levy) will be based on the premiums paid after deducting the premium discount (if any) for each year of assessment. The actual tax savings may be lower than the illustrated amount and is subject to review and agreement by the Inland Revenue Department of the Hong Kong SAR on a case-by-case basis. For more information, please refer to www.ird.gov.hk or seek independent tax advice.
HSBC VHIS Flexi Plan is underwritten by by HSBC Life (International) Limited, incorporated in Bermuda with limited liability ("the Company") and is only intended for sale through HSBC in the Hong Kong SAR. The Company is authorised and regulated by Insurance Authority to carry on long-term insurance business in the Hong Kong SAR. HSBC is an insurance agent of the Company. The Company will be responsible for providing your insurance coverage, while our partner, AXA General Insurance Hong Kong Limited, will handle network management under your policy.
Comments
Post a comment