Stress causes cancer? How can insurance protect you?
Stress could cause critical illness. If we are unprepared, we might have to use up our savings to pay for limited treatment options. How can insurance help minimise the financial impact of a serious illness?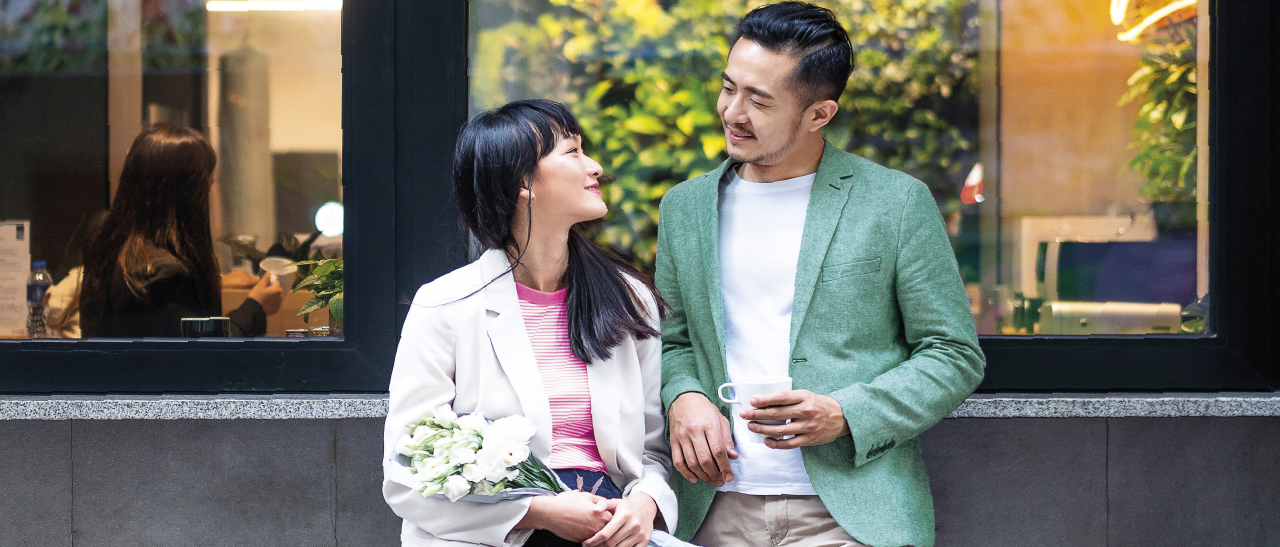 Researchers analysing the causes of cancer by comparing the documented cases in the Hong Kong Breast Cancer Foundation's database1 have found that people living under sustained high pressure are 2.5 times more likely to develop breast cancer than others. An unexpected illness can derail the best laid plans. What's the best thing to do? Let's look at Bonnie's case.
Bonnie's savings insurance plan with critical illness protection
| | |
| --- | --- |
| | Raymond and Bonnie are a young couple who have been married for five years. Raymond, 40, owns a logistics business that is doing well but faces a lot of competition. Bonnie is a 25-year-old jewellery salesperson. Since her job requires her to meet ever-higher sales targets and work shifts, she's worried that she is at a higher risk of critical illness. If expensive treatments are ever needed, her husband Raymond's unstable income might not be enough to cover the costs as well as their mortgage. That's why she has chosen a savings insurance that also offers critical illness protection. |

When she is 35, Bonnie is diagnosed with late-stage breast cancer during a routine mammogram. The two scenarios below compare the hypothetical, contrasting consequences of having and not having insurance protection in her case: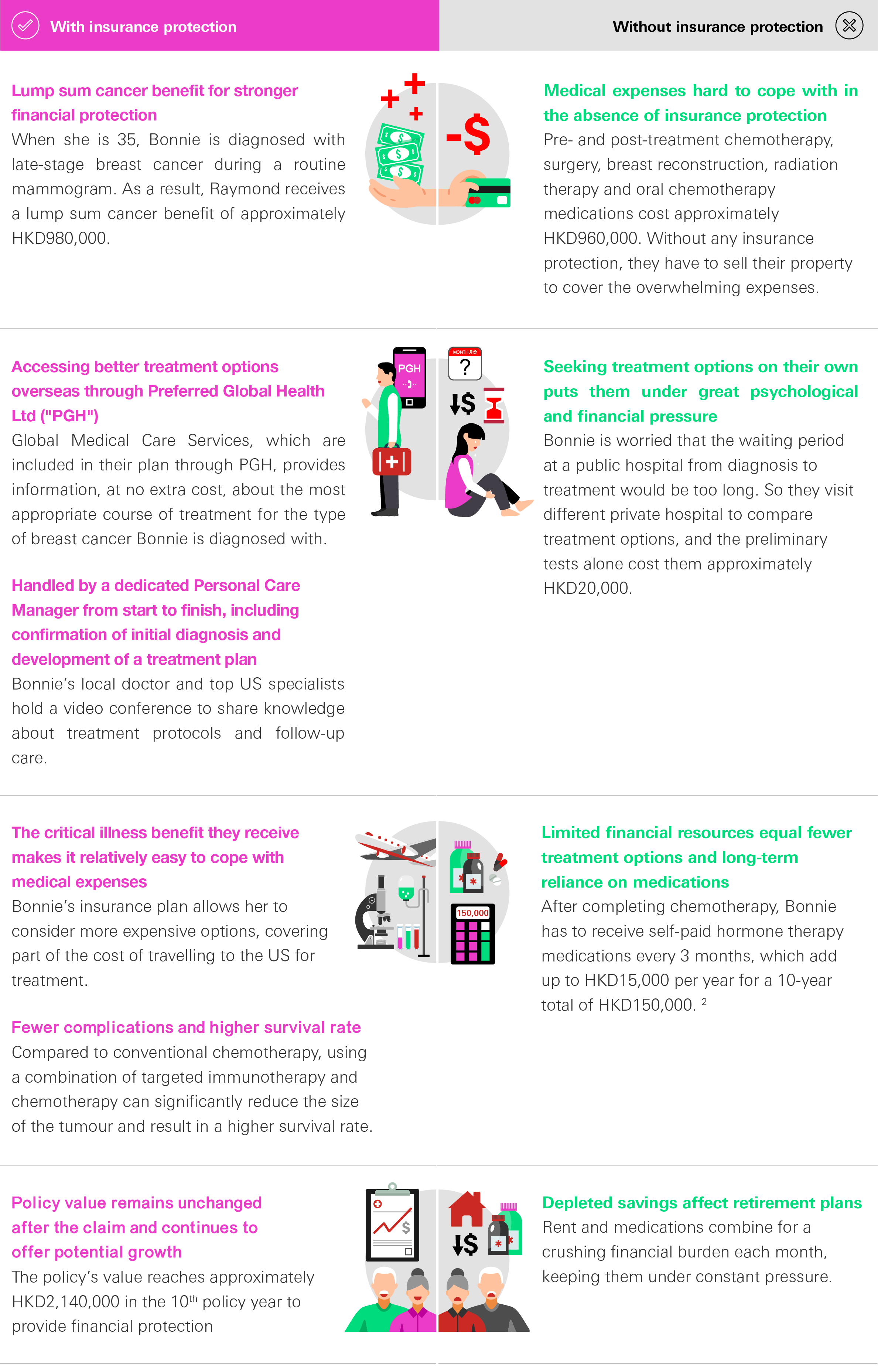 HSBC Health Goal Insurance Plan offers comprehensive solutions that cover both wealth management and health protection needs. Please visit any HSBC branch or contact your HSBC Relationship Manager for more details and an in-depth financial assessment.
Source:
Hong Kong Breast Cancer Foundation's database
HK01: After battling breast cancer for 10 years and a failed marriage, single mother with $100 left relies on injections to stay alive and take care of her young son and sick mother.
Assumptions:
All premiums are paid in full when due during the premium payment period.
Notes:
Potential return is calculated in the 30th policy year based on the present projected rate of return on investment, including special bonuses. The amount is non-guaranteed and can be higher or lower than those given in the examples. Return levels are for reference only and not guaranteed. Policies' returns vary.
Please see product brochures and policy provisions for the terms, conditions and exclusions.
The figures given above are hypothetical and for illustrative purposes only. They have been rounded off to the nearest ten thousand. Please see product brochures and policy provisions for the terms, conditions and exclusions.
The expenses for travelling to the US are borne by the customer.
The actual amounts of the premiums are decided at the discretion of the Company.
The exchange rate between USD and HKD is based on the linked exchange rate (1:7.8).
HSBC Health Goal Insurance Plan is not a bank deposit or bank savings plan but a whole life insurance plan with a savings element underwritten by HSBC Life (International) Limited ("HSBC Life") which is authorised and regulated by the Insurance Authority ("IA") to carry on long-term insurance business in the Hong Kong SAR. Policyholders are subject to HSBC Life's credit risk and may incur a loss in the event of early surrender.