College of Insuranceology
Have you ever felt like you need an interpreter while reading your insurance policy? We have prepared a list of basic insurance terms for you. Familiarise yourself with it, and your policy will start looking much more reader-friendly.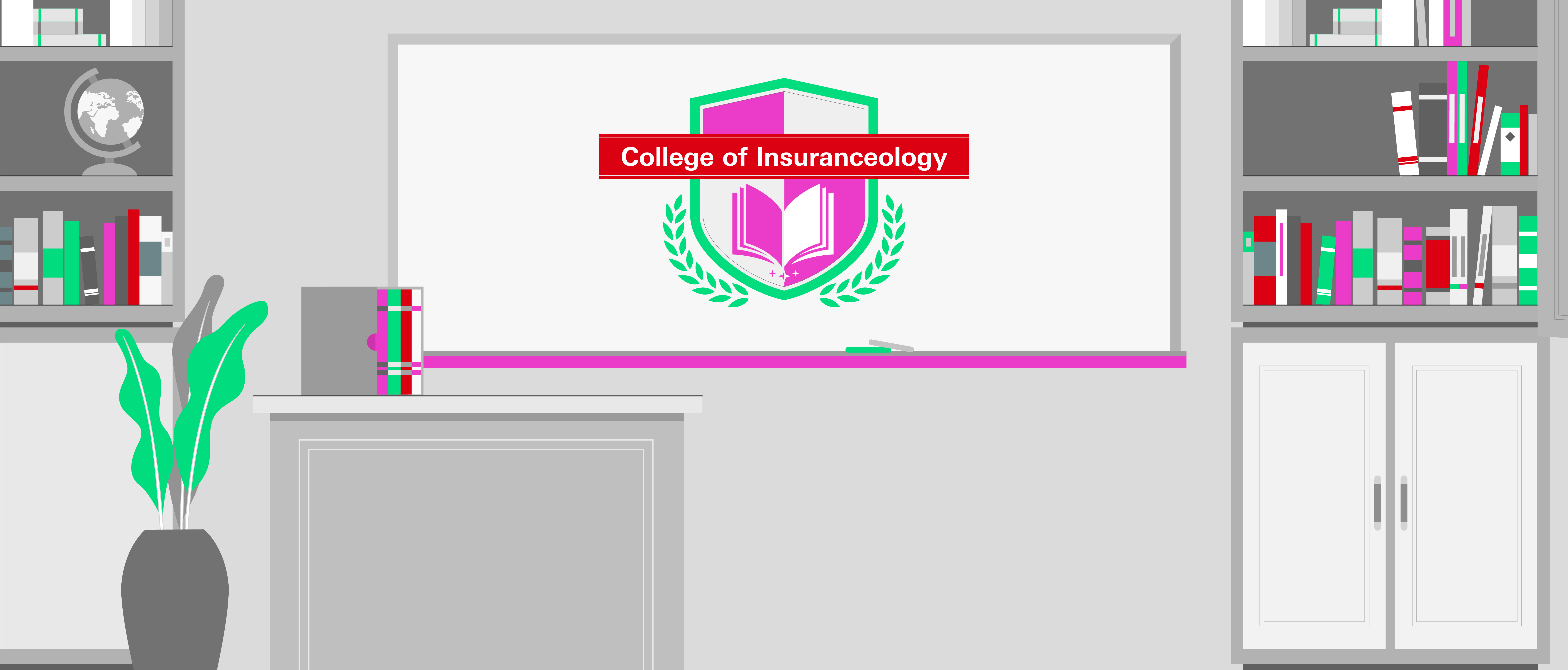 Basic insurance terms
If you're considering insurance, you might come across some unfamiliar terms. Understanding them will help you compare different types of insurance policies, what they cover, and what they don't.
Here are the most common terms and phrases you're likely to encounter:
Beneficiary
The person or party named by the owner of an insurance policy as the recipient of the policy benefit if the event that is insured against occurs.
Claim
A claim may be submitted for payments to be made by your insurance provider to cover some or all of your losses in response to the occurrence of the event that is insured against, such as surgical costs, a critical illness diagnosis or the death of the insured person. Any deductible that applies to your policy represents your contribution towards getting insured, and only the amount of loss that exceeds your deductible can be claimable.
Cooling-off period
The period during which you can cancel a life insurance policy after it is issued and obtain a refund of any premiums and levies you have paid subject to any market value adjustment.
Exclusions
Specific risks or events which are not covered and for which no insurance benefit will be payable.
Grace period
The period of time, after a premium payment due date, during which a policy will remain in force even if the premium has not been paid. If the premium payment is not made before the end of this period, the policy will lapse.
Insurance coverage
Refers to all the specific risks or events that your insurance policy protects you from financially.
Insurance policy
A contract of insurance, which refers to the level of coverage you've chosen, summarises its terms, and details any particular conditions you should be aware of.
Life insured / Insured person
The person covered by the insurance policy, who can be the same person as the policyholder, or a different person.
Lapsation
The termination of an insurance policy because of the policyholder's failure to make a premium payment.
Policyholder
The person who owns the insurance policy.
Premium
The amount you have agreed to pay the insurance company for the coverage provided by an insurance policy. It is usually paid in yearly or monthly instalments.
Sum insured
The sum that determines the monetary value of the insurance benefit that is payable should the insured event occur.
Life insurance terms
Your first insurance policy will very likely be a life insurance policy, and understanding the basic terms will help you decide which plan provides the kind of protection you're looking for.
Cash value
Any amount of money, before adjustments for any policy loans and outstanding premiums, that may be payable to a policyholder if a policy is discontinued before it matures. Keep in mind though that not all insurance policies have a cash value. Some are designed specifically to protect you from the event insured against, and have no wealth growth or savings element.
Endowment policy / insurance plan
A type of life insurance that provides a defined amount of benefit after an agreed period of time or upon the death of the insured, whichever happens first. An endowment is a mid-to-long-term commitment. A policyholder who surrenders the policy early may not get back the full amount of money he/she has invested.
Maturity
When certain types of policies, such as an endowment policy, reach their agreed time limit, they are said to have "matured". At this point, the policy ends, and its value is paid out.
Participating policy
Participating policy is a popular type of insurance. In addition to any guaranteed benefits it may provide, your insurance company will help grow your policy's value by investing your premiums in different mixes of investments. In the long term, it will deliver potential wealth growth to you via non-guaranteed benefits.
Supplementary benefit
Additional coverage that you may add to a basic plan, like an unemployment benefit or additional accidental death benefit. It may be embedded into the basic policy (no extra premium required) or optional (requires an extra premium).
Term life insurance plan
A type of life insurance that provides the beneficiary with a death benefit if the insured passes away during the policy term. Term life insurance plans typically do not have any cash value.
Whole life insurance plan
A type of life insurance that provides the insured with lifetime coverage at a level premium while building a cash value. Different insurance companies may apply different age limits to the definition of "lifetime", such as 99 or even 120 years old. Please pay attention to this definition and the relevant product brochure before purchasing a policy.
Medical insurance terms
Not all medical insurance plans are the same. That's why it's important to familiarise yourself with the basic terminology, so you will understand some of the different options you have for covering your medical protection needs.
Cashless arrangement
This refers to the credit arrangement that is not part of the product features of an insurance policy. Under a cashless arrangement, payments are made by an insurance company directly to a medical service provider on behalf of the policyholder; and only eligible medical expenses within a pre-approved limit for necessary and specified medical treatments are covered under such an arrangement.
Deductible
The amount you are required to bear. Any eligible expenses exceeding that amount will be paid by the insurer. With some policies, you can choose to pay a deductible in order to reduce the cost of your premium. Keep in mind that you'd need to pay and cover the medical expenses in respect of the deductible amount.
Evidence of insurability
Proof that the insured person is insurable, typically in the form of medical examination results and/or statements made regarding health, occupation and financial situation, subject to any additional requirements which may be imposed by the relevant insurer.
Premium loading
The additional premium payable by a policyholder because the life insured is exposed to additional risk, eg a history of medical diagnoses.
Unknown pre-existing conditions
Unknown pre-existing conditions refers to any pre-existing injuries or sicknesses which you were not aware of and would not reasonably have been aware of at the time of application.
Waiting period
Medical insurance policies typically have a "waiting period", during which no coverage will be offered for any illnesses.
Comments
Post a comment