Need more protection? Term life plans are better value.
Which type of life insurance do you need? You may have heard of term life insurance, but are not sure if it's right for you. And how can you obtain a higher level of protection with lower premiums? We've collected some key facts for your reference.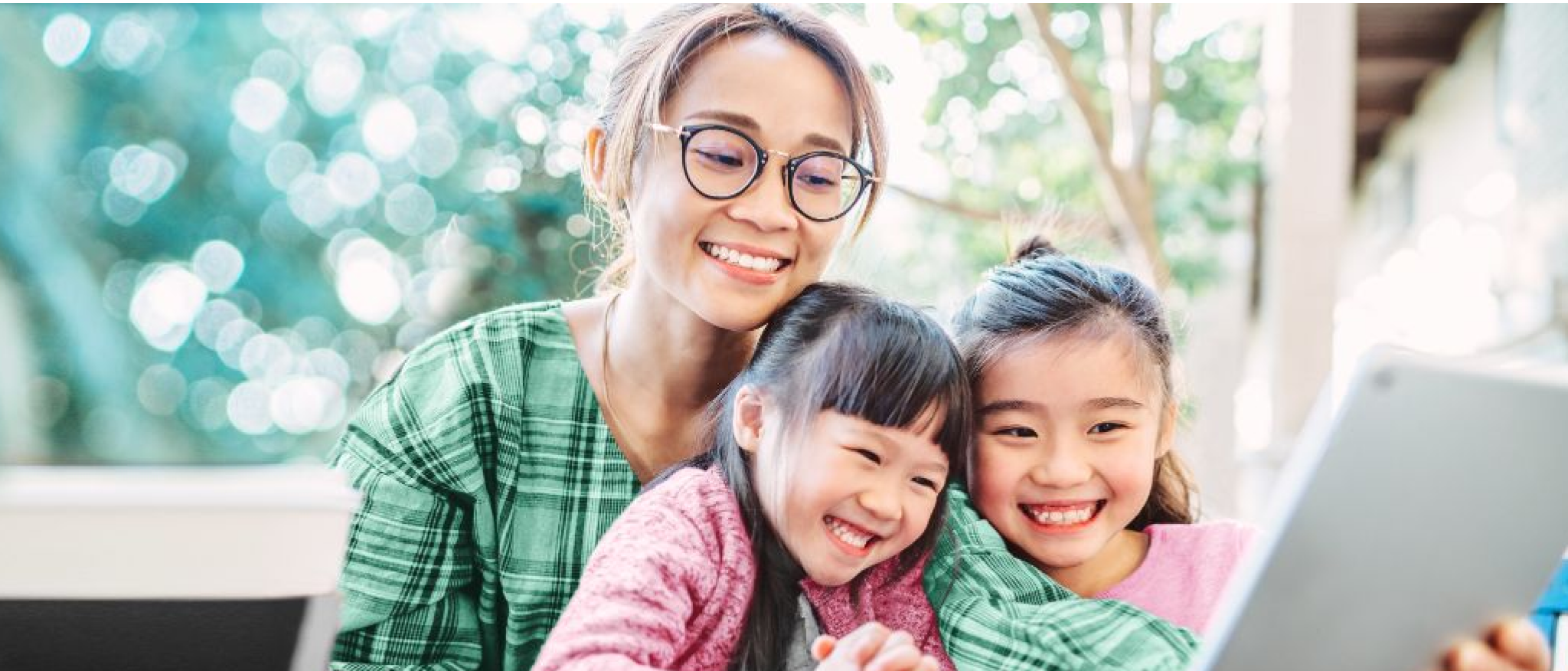 Who is term life insurance for?
Whether you are still young or in your prime, and no matter what your family role is, if you are supporting young dependents or parents or even grandparents, you are probably trying to fulfil a major financial responsibility on a limited income. Term life insurance may be what you need. It combines a larger sum insured with lower premiums to give your family adequate protection.
What does it cover?
Many insurance companies offer term life insurance policies, that is, pure life protection policies that do not have a cash value. With a term life policy, if the life insured passes away while the policy is in force, the beneficiary will receive a death benefit for coping with the financial challenges of losing the family's breadwinner, including day-to-day expenses, tuition fees, savings, mortgage payments and more. Not everyone has the same needs, and you should choose a sum insured based on your short to long-term goals.
---
| | |
| --- | --- |
| | A life insurance policy is an essential purchase for the long term. That's why premium levels are a key factor to consider. Generally speaking, term life policies are more affordable than whole life policies while you are young. They can be renewed (typically for 10 or 20 years). You also have the flexibility to add optional protections – critical illness and cancer protections, juvenile protection, hospital cash, accidental death benefit and more - to your term life policy based on your needs at different life stages. Some insurance companies even offer term life policies with premiums that are guaranteed unchanged for each 10-year period, so you can plan for the future with more certainty. And there are plans that require only a simplified underwriting process and no health examination, making it easier and more convenient to apply online. |
| | Something else you should pay attention to is the maximum sum insured of a policy. Different policies have different sums insured. There are currently term life plans on the market offering a sum insured of up to HKD7,000,000 to meet different customers' needs. |
---
How much do term life premiums cost?
How much do term life premiums cost?
Below is a list of term life premiums charged by different insurance companies for your reference: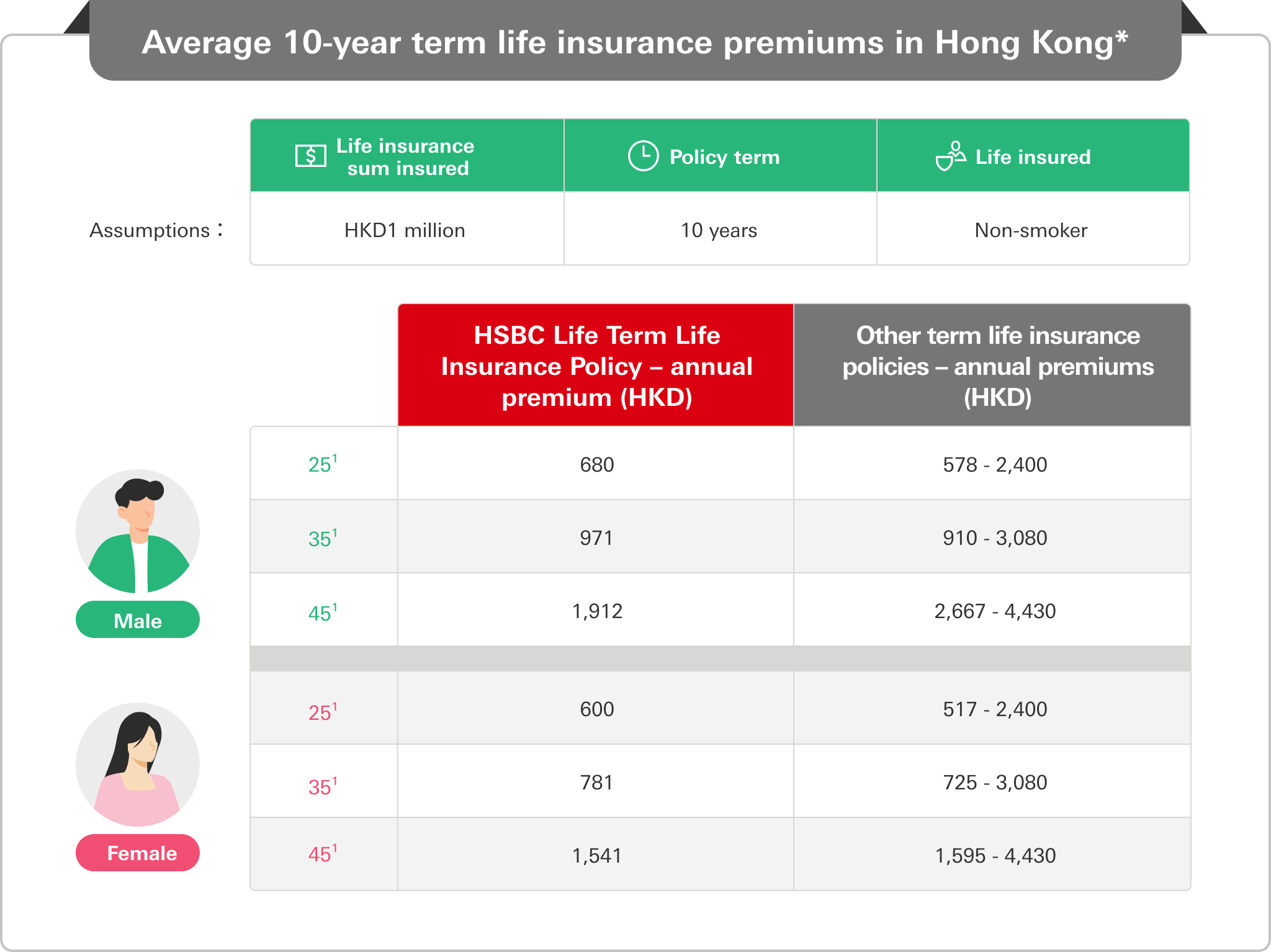 1. "Age" means age next birthday of the life insured.
*The premiums shown above are based on information on the HSBC Life website and data published by 10Life on 24 March 2022. These figures may be changed from time to time and are subject to the latest information released by insurance companies. The premiums above do not include the Insurance Authority's premium levy.
How to choose an insurance company?
How to choose an insurance company?
Looking at the premiums above, we can see that the premiums payable for different policies can differ significantly, and that policies that have a term of 10 years or longer are better options for people with long-term protection needs. Term life policies offer larger sums insured at lower premiums. For younger, healthier people, the premiums are relatively affordable. That means a term life policy is especially suited to young people for whom budgetary control is a priority. Start planning early and make sure the future you can take very good care of the people you love.
Comments
Post a comment