Next Post
How to grow your assets when the outlook is uncertain?
Navigating global economic cycles is like journeying through life. There will always be unforeseen peaks and valleys. In the face of uncertainty, how can you protect your family by steadily growing your assets?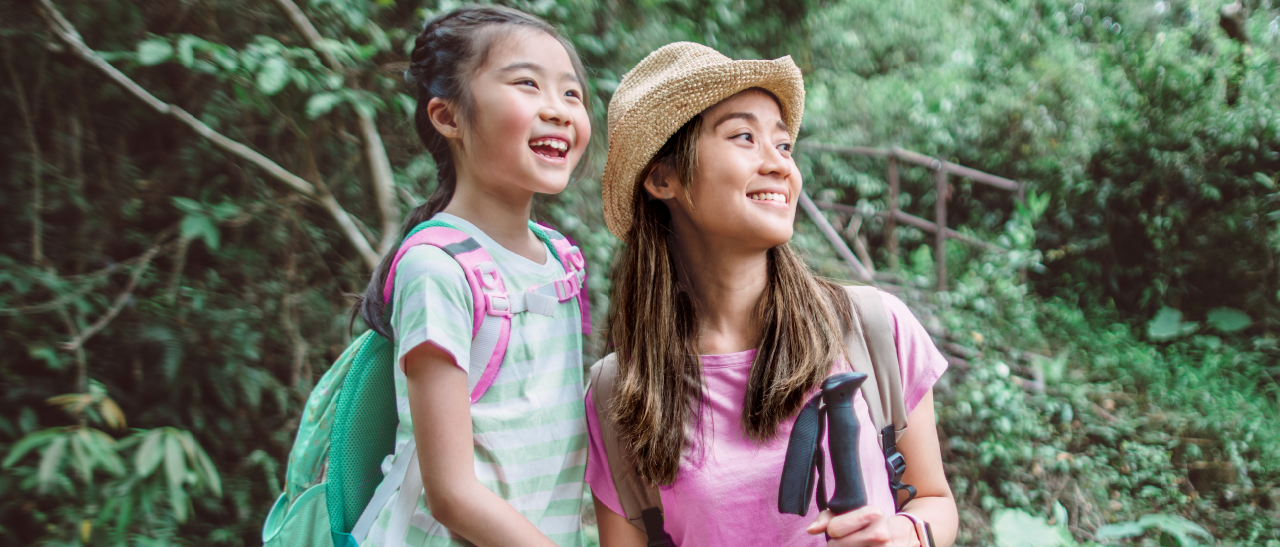 Protecting your family starts with accumulating your wealth. Ideally, when markets are volatile and interest rates are low, you would also complement long-term growth with life insurance protection. At the same time, many people share the goal of transferring their wealth to their loved ones in flexible and cost-effective ways. Reaching that goal takes careful planning. Pauline's case below can help give you a better understanding of how legacy planning works.
An inheritance plan with a focus on long-term growth
| | |
| --- | --- |
| | Pauline, aged 40, and her husband just celebrated the 12th anniversary of their wedding. They have a 10-year-old daughter, Mary, who's an only child. Pauline heads up the customer service department at a big company. Although she excels at balancing the demands of career and family, she understands that the future is often hard to predict. Her goal is to protect her family with life insurance while accumulating enough wealth to meet the requirements of different life stages. Another priority of hers is to acquire flexible legacy planning solutions that would allow her to help Mary meet future challenges. She therefore chooses an insurance plan that offers significant growth potential and long-term protection, with herself as the life insured and Mary as the beneficiary. The premium payment period is 5 years. |
|   | Note: "Age" means age next birthday. No extra premiums are required for the additional accidental death benefit. If the life insured passes away due to an accident before the age of 80, then beneficiary will receive an additional accidental death benefit equal to 30% of the premium paid for the basic plan. |
|   | When she is 46, Pauline is involved in an accident. Even though she is safe at the end, the experience drives home the importance of planning one's legacy in the face of life's uncertainty. The below 2 hypotheses illustrate the potentially life-changing differences between having and not having insurance protection. |
|   | |
HSBC Paramount Global Life Insurance Plan provides long-term potential return and an increasing total death benefit amount to help Pauline, Mary and her successor accumulate their wealth in the face of uncertain prospects. They can also exercise the Policy Value Management Option to lock in a portion of the policy value. By investing in growth assets, the plan offers them the advantages of tapping into long-term economic growth. It may be the right solution for you too. Visit any HSBC branch or contact an HSBC relationship manager to learn more, so you can take the ups and downs of the road ahead in your stride.
Notes:
The above examples are hypothetical and for illustrative purposes only. Please refer to Product Brochures and Policy Provisions for detailed terms and conditions as well as exclusions.
Pauline and Mary are standard non-smokers residing in Hong Kong.
No partial surrender has been made during the policy term.
All premiums have been paid in full during the premium payment period.
There is no outstanding policy loan while this policy is in force.
The Special Bonus scale and investment returns are assumed to remain unchanged throughout the policy term.
The underwriting conditions applicable to an actual instance of Change of Life Insured would be assessed on a case-by-case basis at our discretion, taking into consideration multiple factors, including but not limited to, any changes in the underlying mortality risk, revisions made to the policy term and the latest economic outlook.
HSBC Paramount Global Life Insurance Plan is not a bank deposit or bank savings plan but a whole life insurance plan with a savings element underwritten by HSBC Life (International) Limited ("HSBC Life") which is authorised and regulated by the Insurance Authority ("IA") to carry on long-term insurance business in the Hong Kong SAR. Policyholders are subject to HSBC Life's credit risk and may incur a loss in the event of early surrender.
Comments
Post a comment