1

Simple and easy-to-earn RewardCash
Every spending of HK$250 = $1 RewardCash (0.4% RewardCash rebate)
The more you spent, the more RewardCash you'll earn. You can use it to redeem cash vouchers, air miles or for paying your card bill via HSBC Reward+ app!



2

2.4% RewardCash Rebate for Online Tuition Fee Payment
[Only applicable to HSBC Visa Gold Card for Students] Earn up to 2.4% RewardCash rebate on tuition fee payment to designated education institutions2 via HSBC HK Mobile Banking App or Personal Internet Banking from 1 July 2019 to 2 March 2020 in 2 phases. The maximum rebate amount for each phase is $200 RewardCash. i.e. total $400 RewardCash3.



3

2.4% RewardCash Rebate on Preferred Spending Category
Register for "Red Hot Rewards of Your Choice"4 and allocate your extra 5 times RewardCash to your preferred spending categories (such as Dining and Entertainment) to earn up to 2.4% RewardCash rebate (including the basic 0.4% RewardCash rebate).
E.g. You have allocated the extra 5X RewardCash to the "Entertainment" spending category. With spending of HK$500 on Karaoke, you can earn $12 RewardCash!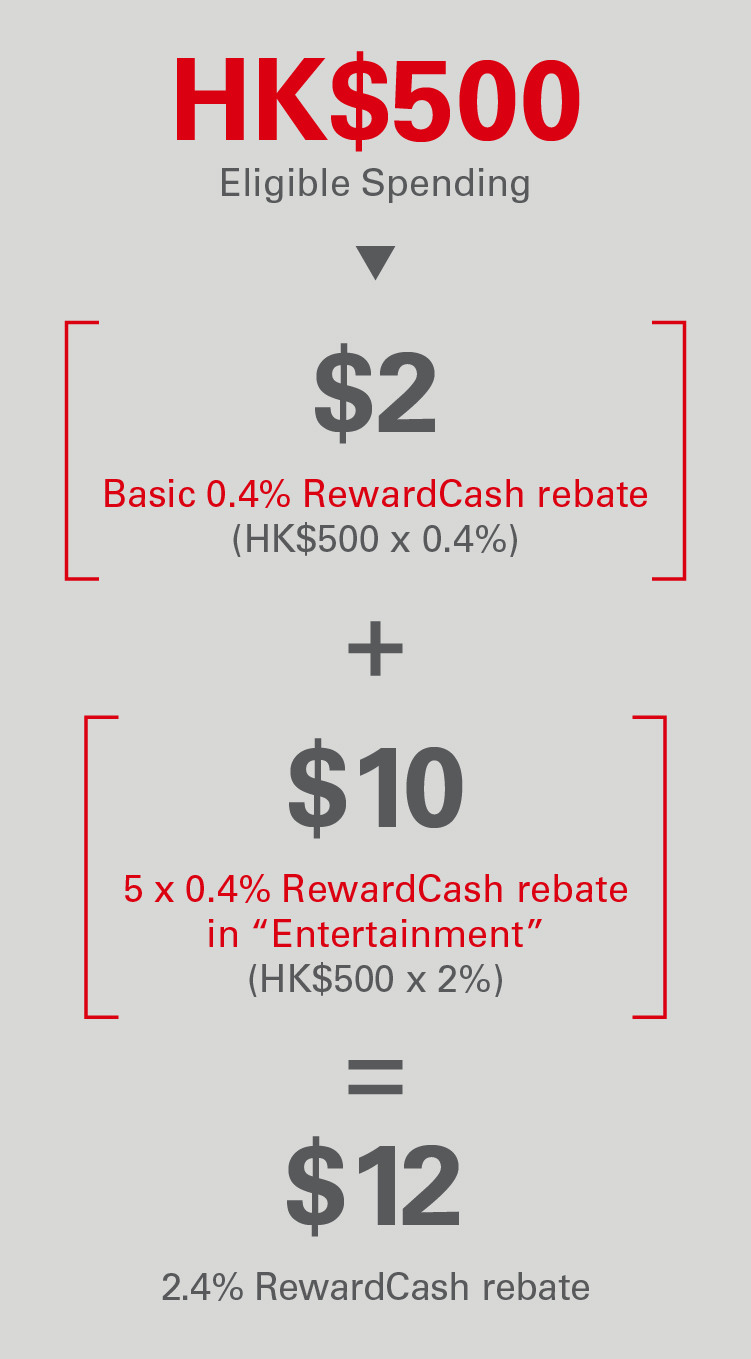 4

2.4% RewardCash Rebate on Online and Overseas Spending
Register for "Red Hot Online and Overseas Spending Rewards"5 to earn up to 2.4% RewardCash rebate on online and overseas spending all year round.
E.g. You have made HK$3,000 equivalent spending when travelling abroad. You can earn $72 RewardCash!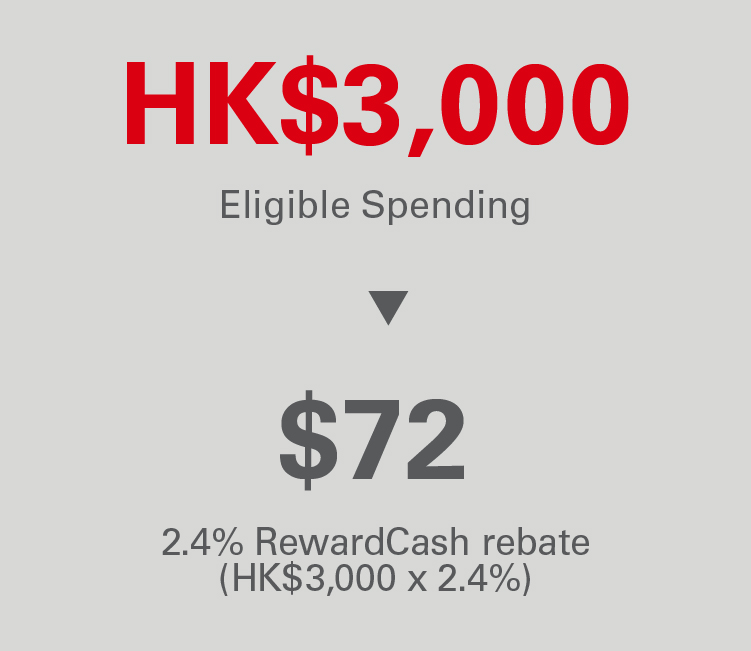 5

Other Spending Delights
Free Twins Combo Offer in UA Cinemas
Get a Twins Combo for free (2 soft drinks and 1 medium size popcorn) by purchasing two movie tickets at UA cinemas online or at the box office!6
Red Hot Happy Days Rewards
Dining: Up to 30% off at Outback Steakhouse, Gyu-Kaku Japanese Yakiniku Restaurant, Mou Mou Club and On-Yasai7.
Travel: HK$300 spending rebate via Apple Pay at Cathay Pacific app8.
Lifestyle: HK$30 instant discount at the eslite bookstore9.
Entertainment: 15% off regular-priced tickets and 5% off single purchase of popcorn and cup beverages at CGV Cinemas10.
Red Hot Flash Special
Monthly time-limited offers give you up to 50% off. Previously launched flash offers this year include ZUJI, Circle K Hong Kong, Ippudo, adidas, TenRen's TEA and i CREMERiA. Stay tuned.
Tips on spending with your credit card