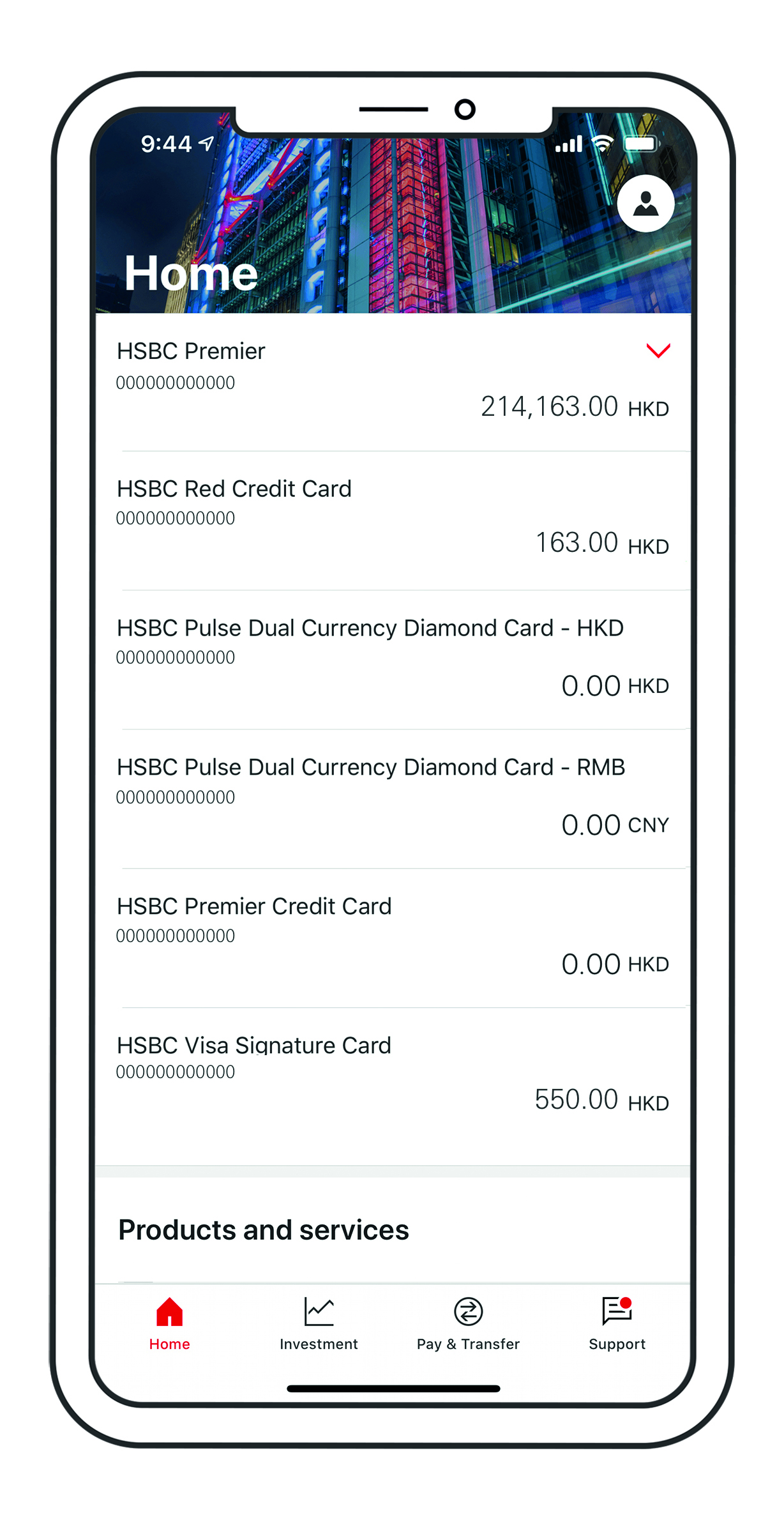 One-touch access to all your accounts
Check all your account balances anytime, anywhere, including your personal integrated account, time deposit, credit card, investment, MPF and overseas accounts.
Scroll further down to apply for a new credit card, loan or insurance.
Make your time deposit instructions easily to stay in complete control.